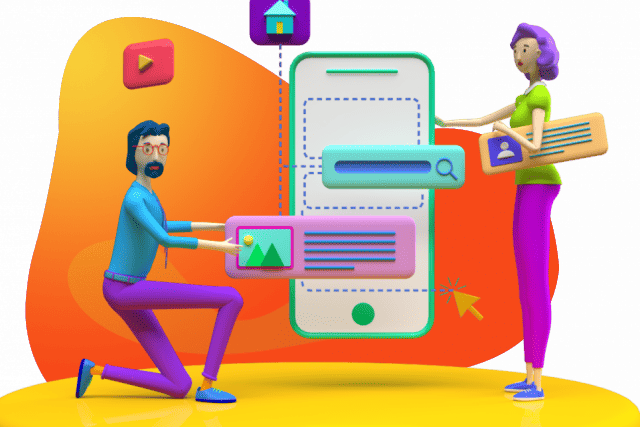 Why Choose TECHESSO
Our knowledgeable team at TECHESSO has the passion and experience to achieve results you'll love from development to design. Our extensive expertise in UI and UX design ensures excellent results on every single project. Here's why our clients pick us:
Great Service 

Honesty

Guaranteed Delivery

Best Quality

Best Rate

Experience
Testing
24 x 7 support
We are Expert in Design tools


Create the best first impression with high-quality design
As a brand and app service, one of your top priorities is keeping your audience engaged, excited, and interested in your product. To achieve these important goals, focusing on developing a purpose-built product from the ground up can make all the difference. With extensive experience in UI design and user experience, our TECHESSO team can help you stand out from the crowd in the right way. Are you looking to work with a qualified and trustworthy specialist for UI and UX? Talk to our team today to find out more about how we can help you.
Why is UX Design and UI Experience so important?
Both user experience design and user interface design are integral parts of the puzzle to engaging users and ensuring they enjoy your services. The concept of an application or platform can be great, but its reach and ease of use will suffer without the time or effort invested. UI and UX centric design phase can ensure that your service does everything you expect, and provide users with incredible ease of use and an enjoyable experience that will make them want to come back.
Enhance user-experience instantly
One of the main advantages of great UX and UI is the ease of use. You want your platform to be as easy to use and practical as possible for your specific audience. Whether you're targeting digitally savvy teenagers or less adept older adults, the right design can make all the difference in your user experience. Our team can create very targeted designs that will suit your specific audience and improve the usability for a great product experience.
Enhance the user's longevity with a practical and comfortable design
After you've captured users, you'll want to keep them for as long as possible. UX and UI design can allow positive user experience for months or years after initial registration. One of the main reasons users leave a service is because of the lack of usability or poor design quality. The better your design, the better your chances of keeping these customers around for years.
Here's how we do it
Want to know more about how you can implement UI and UX on your next project? Our team are the experts when it comes to gold-standard design practices.
Before we go into detail, we would like to get to know you better: Every service we offer starts with a conversation about your needs, your group of users and your plans for your product. Our team can begin researching and developing the best UI and UX designs for the job.
We research about your audience
For UI and UX to be successful, it is important to know who you are creating this design. Our team of experts have the knowledge and skills to conduct thorough research so we can understand your audience's needs and weaknesses. You can create precise and concise designs that are specifically tailored to your audience.
Our team creates the ideal design
Once all the background work is done, our design experts get to work developing the design that best fits your brand. Whether you offer a simple service or a complex one with many dynamic parts and functions, we work according to your specifications to develop a design that meets all requirements.
We present you with our user-focused design
Our team presents our final designs to you, allowing you plenty of time to make any amends or changes. Once you've approved everything we've done, we can then hand the work on to a development team to transform it into reality. Alternatively, you could stick with our team at TECHESSO to develop the ideal application in-house. With a full-service app solution, we make it easy to develop apps from start to finish.