eBooks are the next big development in digital publishing. eBooks have transfigured the publishing industry and has distorted the mode we read, listen and manage books.
TECHESSO solutions provide an entire package of e-publishing services such as typesetting, layout and design pattern, conversions, proofreading and enhanced development for eBooks. Our experienced team is excellent in forming eBooks with XML workflows and content adaptation for various devices such as iPad, iPhone, Mobile, Kindle & other Android devices.
We are offering the following smart services across the entire publishing life-cycle worldwide.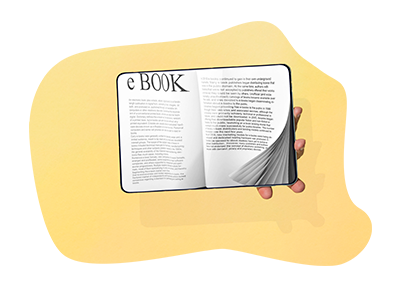 Our eBook services include
Conversion of documents to eBook format (ePUB/ePUB3/Mobi/ePDF/PRC)
Creating Cover design
Page composition/Pagination
eBook layout design and formatting
Graphics processing
Proofreading and eBook testing
Quality assurance, advice and support
Optimizing HTML and design sheets especially for the e-Book formats chosen.
Suitably sized and entrenched cover images.
Creating a structural table of contents and linking to appropriate pages in the book
Formatting paragraph indents and alignments same as in the hard copy.
Optimization of images – Photos, illustrations and other internal graphical elements.
Formation of Footnotes and endnotes and link in both directions.
Formatting and styling the bibliography, glossary and index pages.
Embedded fonts when needed.
Any necessary minor editing or adjustments to the final output.
Techesso offers a wide-ranging of services including publishing and designing. In particular, we are concentrating on handling various fields of books including scientific/technical/medical journals. We pursue a structured XML workflow scheme for both conventional and online publishing. Our experts always focus on innovation and provide automated solutions for each project.
In addition to this, we are handling e-publishing, designing and internet marketing services. We are keen on taking the challenges that matter to our clients and advising them to get solutions throughout our profound functional and industry proficiency.